Stay Warm and Toasty this Winter
There are many choices available to the consumer when it comes to home heating equipment.  We service and install gas and oil fired heating systems and humidifiers.
Water Heaters Help You Stay in the Pink
A safe reliable water heater is a must and a new efficient water heater is a bonus! Yet, they only last so long and can fail unexpectedly leaving you in hot water, quite literally. Only its all over your basement floor.
So, if you're not sure about the state of your water heater or know you need an upgrade, we can advise you on the best system for your needs.

Keep Your Cool with Central Air
There is nothing like the comfort of air conditioning on a humid August day! Central air conditioning systems and dehumidifiers are quiet and even more energy efficient than ever.
If you would like to upgrade your current system or are curious about what it would involve to add the comfort of central air conditioning to your home or office, call us for a free consultation and quote to design a customized system for your individual needs.
HVAC Maintenance
Avoid the Rush
Have you ever had the unfortunate experience of turning on your heat or air conditioning to find that they were not working? This usually happens when the first heat wave or cold spell hits for the season. That's when our phones ring non-stop!
During unusually busy times such as these, it can be difficult to address all the calls in a timely manner.
That's why Scheduled Preventative Maintenance is so popular
Join our growing list of customers who benefit from a pre season checkup.
Common causes of heating and air conditioning system failure include:
Furnace & flue need to be cleaned
Parts need replacing due to normal wear & tear
Filters need to be changed or washed
System needs refrigerant
Leaks in drain lines, valves or pipes
Annual or Semi-Annual Preventative Maintenance
The type of system that you have will determine whether you need an annual or semi- annual Preventative Maintenance call. Regardless of the plan you are one, the benefits of preventative maintenance include:
Increased dependability
Avoidance of costly repairs – usually at the worst time of year
Maximum efficiency and lower operating cost
Lengthens life span of equipment
Preventative Maintenance calls are scheduled as follows:
Cooling: April through June
Heating: September through December
As always, the earlier the better. You never know what Mother Nature has in store from one season to the next.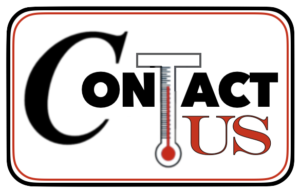 or call 
(860) 666-2696

for
Free Estimates for new or replacement heating and cooling systems
Preventative Maintenance
Equipment Inspection for home buyers and sellers
Oil to gas conversions
Sheet metal fabrication and ductwork installation
Furnace & Boiler cleanings
Water heater installation
Oil Tank installations
Programmable thermostats